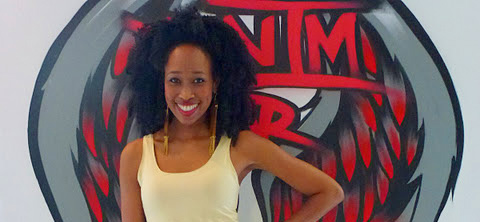 I do hope everyone had a great and relaxing week and of course I must check in and let you  know how my week went. I am at a point in my life where i am trying to find balance, I find myself rushing here there and everywhere and this rushing is proving to not be the best thing, this realization hit home for me as I was rushing around on Saturday, had to stop for gas and then drove off with my purse on top of my car. Yes, I admit, I was that scattered person, but thanks to good and calm friends and a good samaritan I found all my belongings and all is well.  (oh and thanks to traffic lights since my belongings were in the middle of the busy street!) But onto more fashionable and fabulous moments!!!
Over the weekend I attended a fabulous event hosted by the legendary Monie Love. All those familiar with the Hip Hop story would know of female legends such as Queen Latifah and Monie Love and on a side note for all you ladies out there who sometimes need some encouragement and motivation, I suggest listening to the Queen Latifah's  Ladies First featuring Monie Love.
Now on to the event, which was held at my new favorite place, the Denimbar, we got first look at Monie's launch of her  'Vixen Designs '. I must say, it was an amazing event, held on a Sunday afternoon, I got the chance to meet and greet many, enjoy delicious appetizers (which I  am still craving, big shout out to Haitian sensation Erica the Chef!!) and after we all had a bite and got to know each other, we all had a chance to do what ladies do best, shop till we drop!
Category: Uncategorized Comment »