August 21st, 2012 — 5:54am
Hello Everyone!!
I do hope you all had a great weekend and are having a productive week thus far. I am trying my best to make this week as productive as possible but I cannot help but reminisce about the events of the past weekend which included me attending South Florida Guide's Cover Party at the Mayfair Hotel & Spa.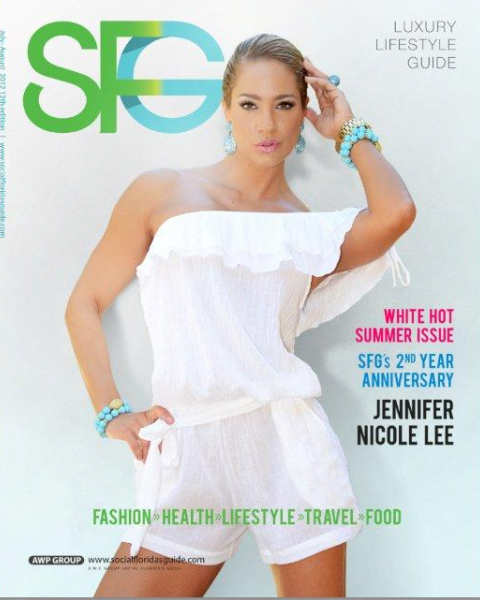 It was the magazine's 12th edition party with a white hot summer night theme; needless to say it was an elegant and impressive event! Delightful cocktails were provided by Tequila Revolucion and appetizers were provided by the Mayfair.
Everything about this Cover party was on point, from the breathtaking venue, to the cocktails, tasty appetizers and of course hands down to the fabulous attendees dressed in their sexy all-white.
For those of you who have not picked up your 12th edition of SFG magazine, please do so and enjoy my sneak peak of the event below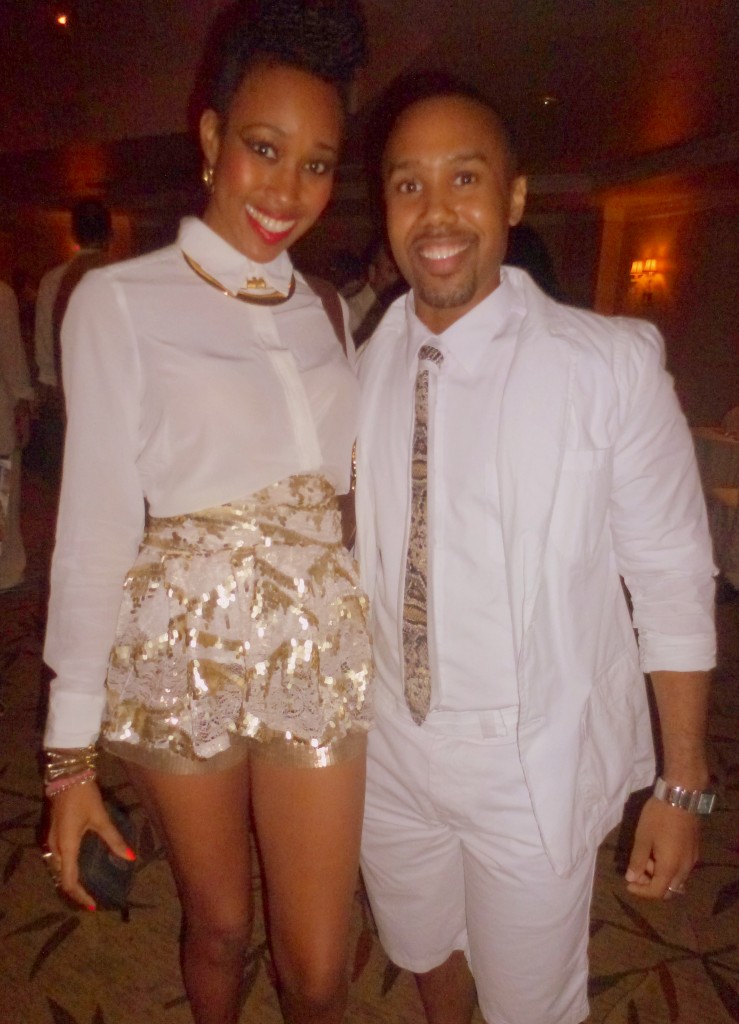 The fabulous Jose Caba!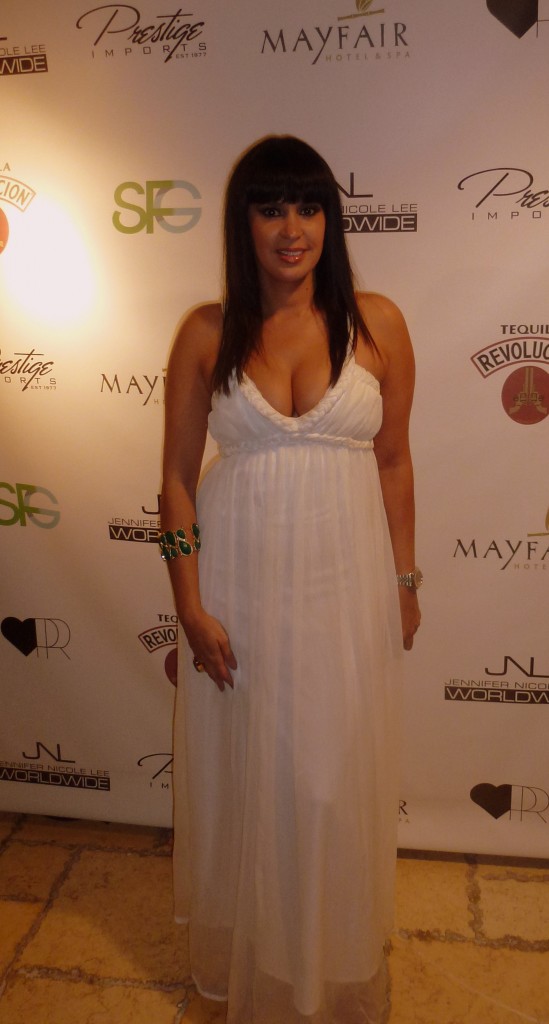 Evelyn Almonte of Merrick Park's Jimmy Choo looking as gorgeous as ever!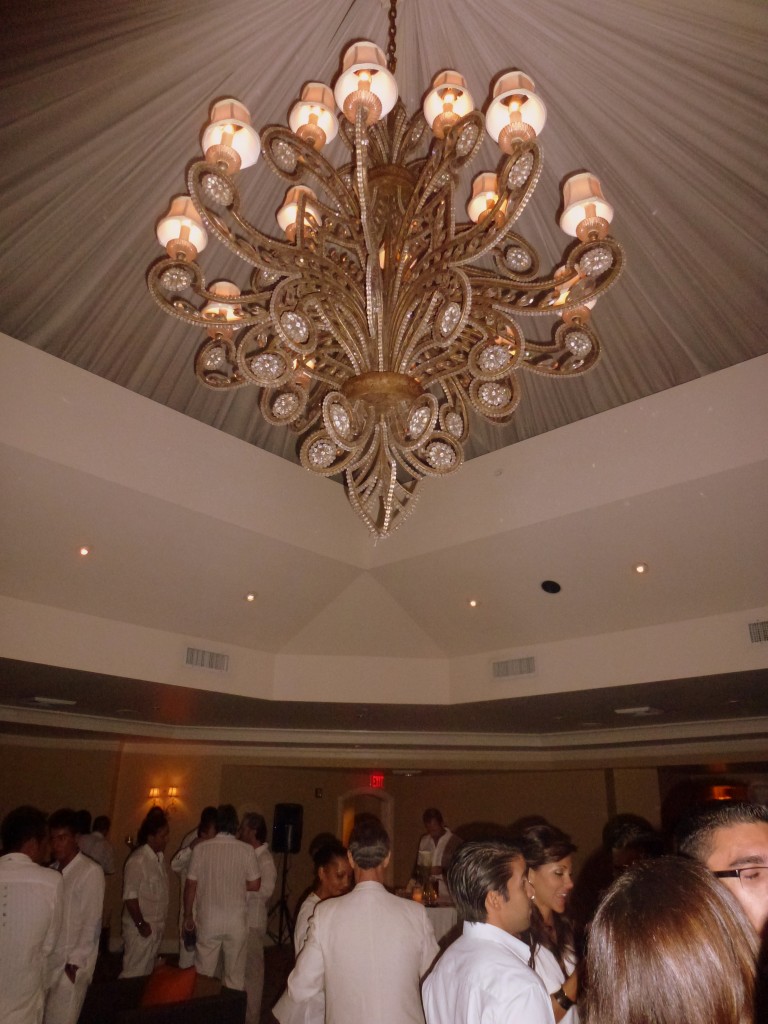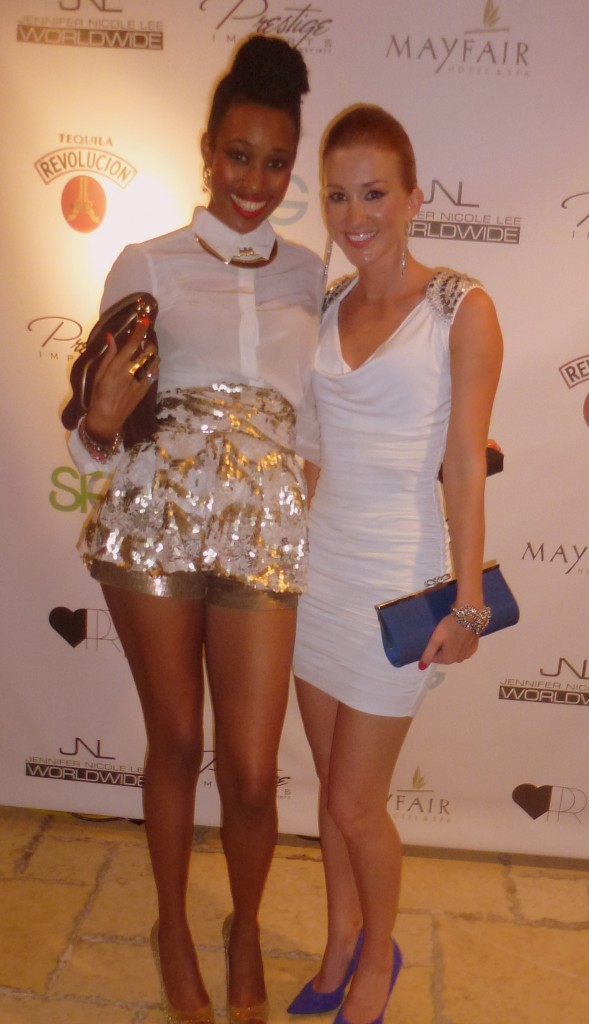 Director of SFG, Bonnie Kilpatrick
So a bit about my outfit, initially I wanted to wear a white cocktail dress to match the white theme but since it was also a summer party I decided to go with a fun pair of shorts,  sheer blouse and of course my new ASMI clothing accessory; the  mini wrap.
This wrap can be worn in a variety of ways, a couple of examples are below: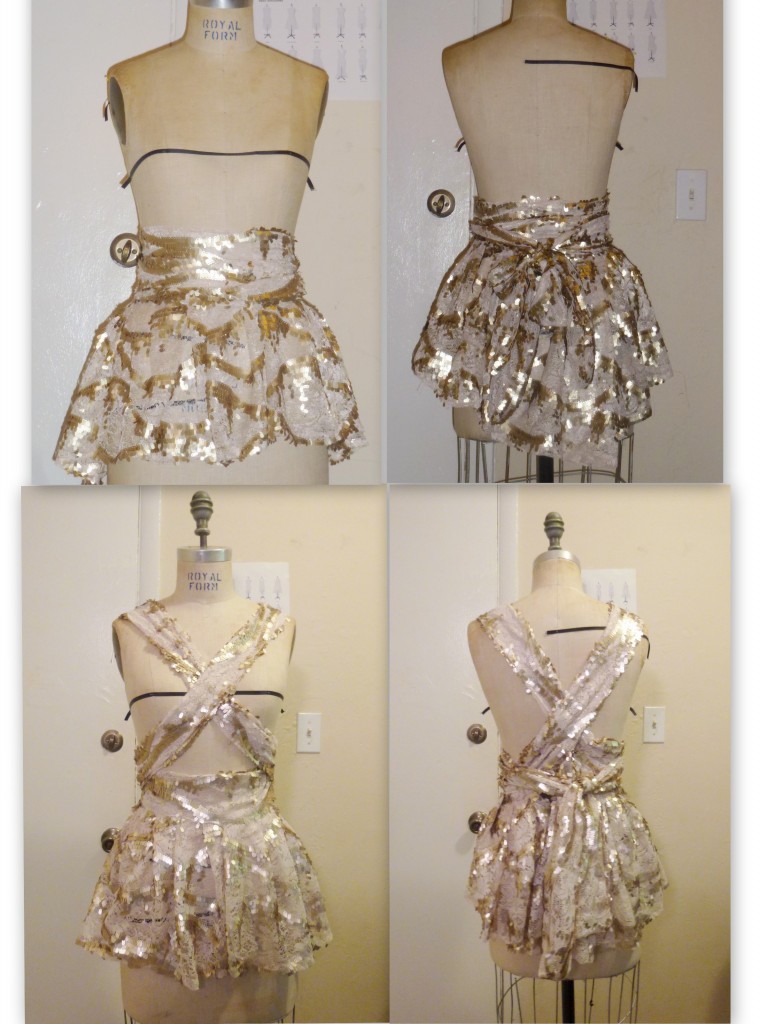 But here is how I wore it, front and back in one shot!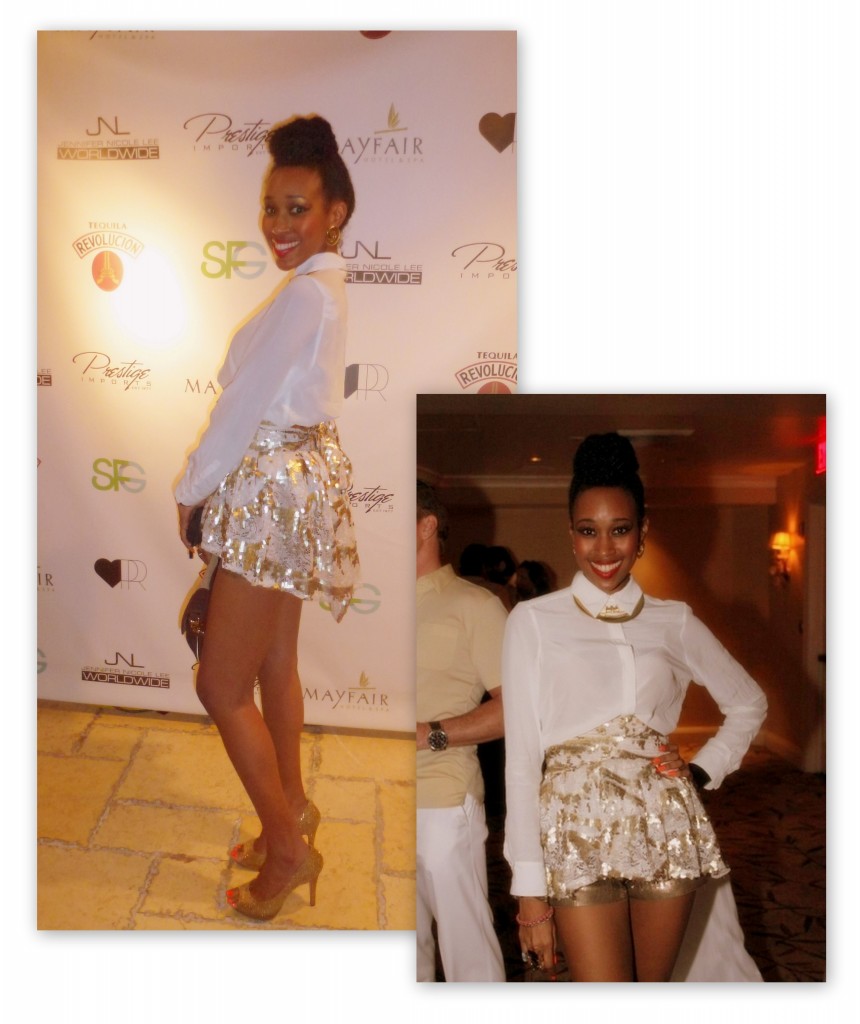 That's all for this post, I do hope you all enjoyed it as much as I enjoyed writing it, feel free to check and "like" the ASMI facebook page for updates on upcoming designs and remember ASMI is also on twitter www.twitter.com/asmidesigns