January 15th, 2012 — 8:13pm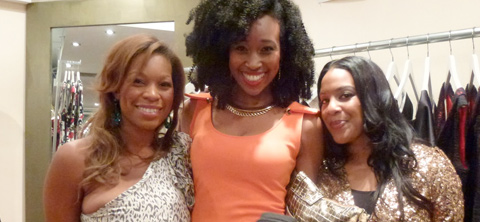 Hello folks!
I hope everyone is having a great week so far and has had a wonderful weekend. My week was busy as usual but over the weekend I got the chance to attend an amazing event; the Miami launch of The Diva Lounge.
The Diva Lounge, founded and hosted by popular media personality Shayna D hosts exclusive networking events giving women in similar fields the chance to meet, interact and even build future relationships. These Diva Lounge events take place in New York, DC, Atlanta and now Miami. It was an excellent opportunity to meet some amazing, powerful ladies and to of course, make a toast to the Miami Mavens who were honored at this event for their unbelievable contribution to the industry.