I do hope all is well and everyone is enjoying this hot summer!! So lets jump into it, its time to discuss events! The first event that I am going to blog about is Cosmo's  Fab@40 Beach Bash I attended over the weekend at Nikki Beach, Miami Fl.
Cosmopolitan en español , the leading Spanish-language fashion and beauty magazine celebrated its 40th anniversary with a truly fabulous Beach Bash.
This event included a welcome drink, cocktail specials, a Polaroid photo booth and hors d'oeurves for all guests. I must say the moment I walked in being greeted with such treats my evening started with a bang.

 The popular "Sweet & Tipsy" cupcakes were also provided and for those of you in the South Florida area that have never tasted  these delightful cupcakes, do find them and treat yourselves for they are truly sweet and may make you tipsy;) With flavors such as "Ay Mi Amorcito Mojito and Frida Margarita, these cupcakes are inspired by our favorite cocktails and I must say this is the best way to enjoy a cocktail combined in a cupcake. For more information about Sweet & Tipsy Cupcakes do check out their facebook page at www.facebook.com/SweetandTipsy  .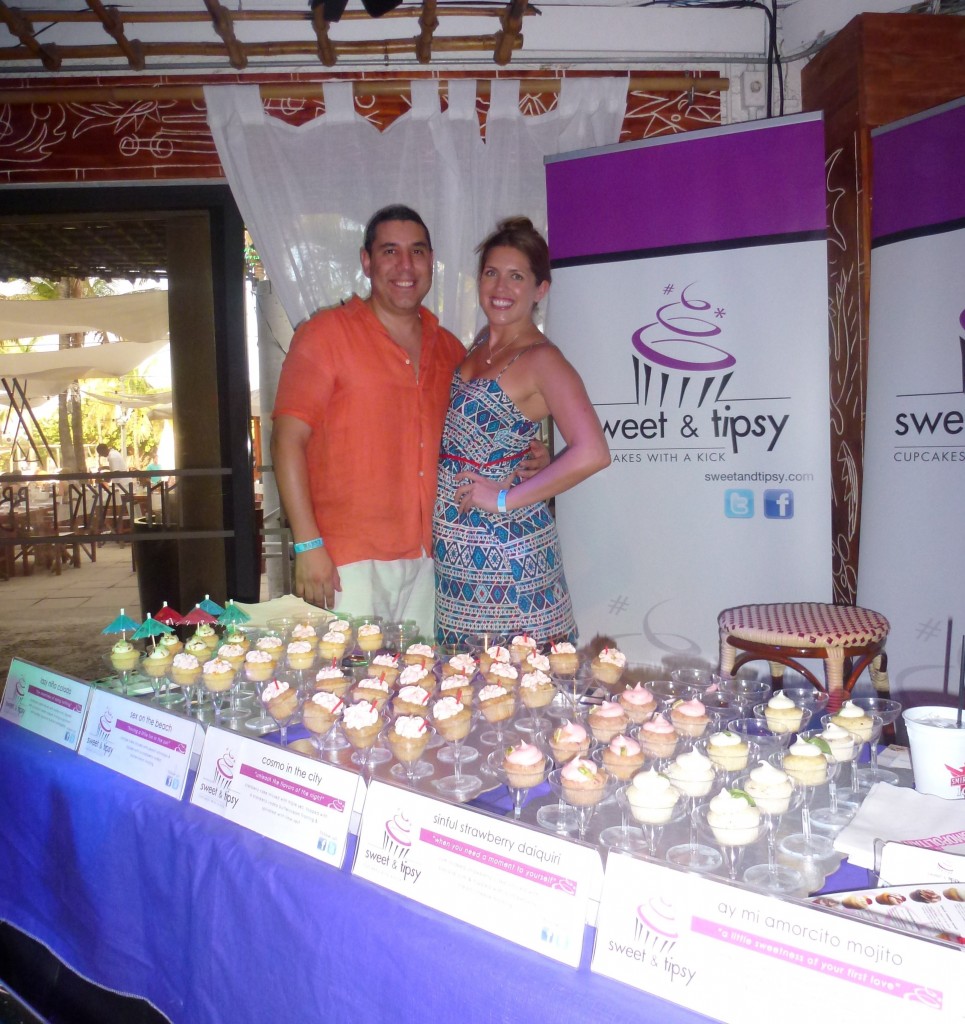 To add to the theme of the evening cosmetic booths were available for those guests who wanted to have fun with pink extensions, of course, I indulged!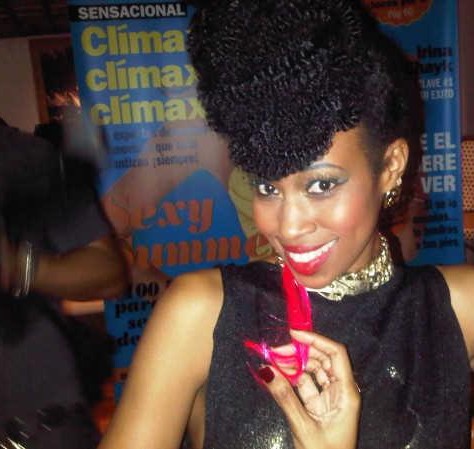 As if I was not on Cloud 9 already, especially from the cupcakes, the first 250 guests received an exclusive VIP gift bag and I am pleased to report that I was one of those guests and I LOVE my bag and my gifts that were included!!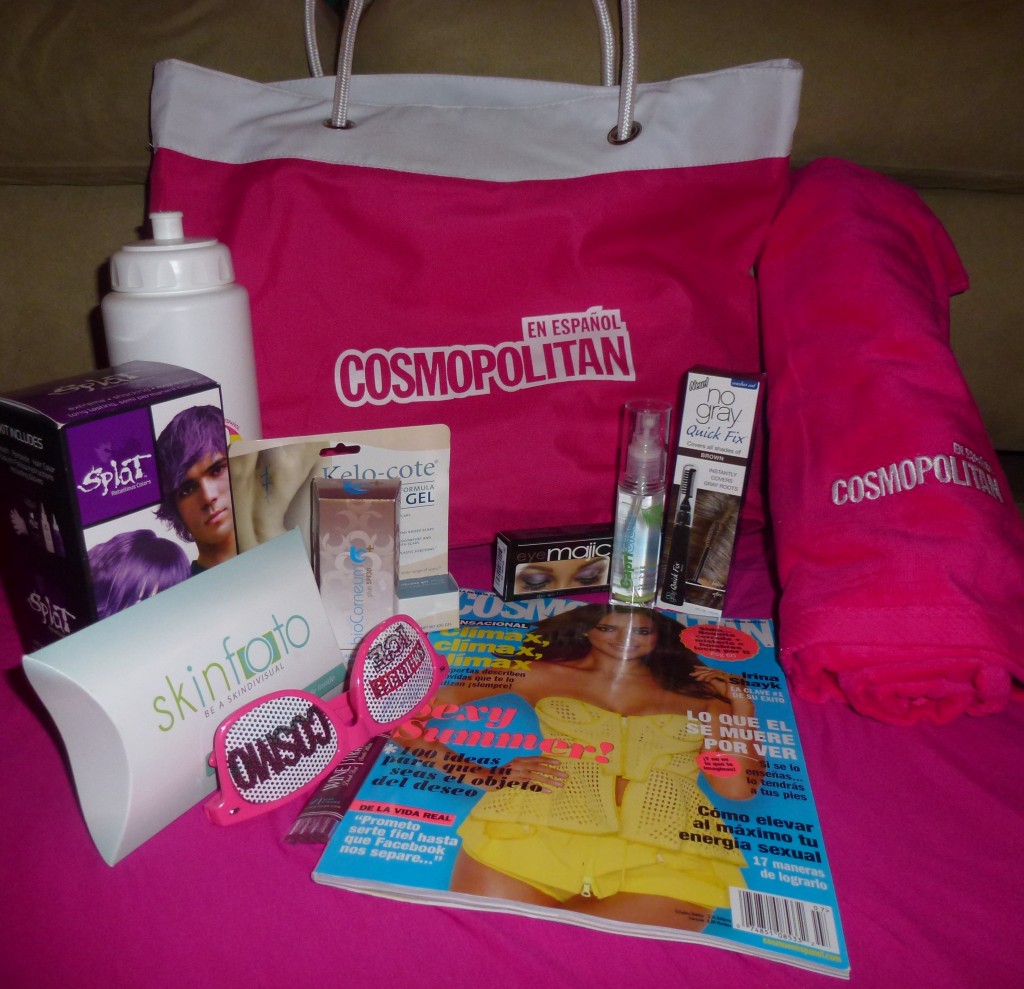 My Gifted Goodies!!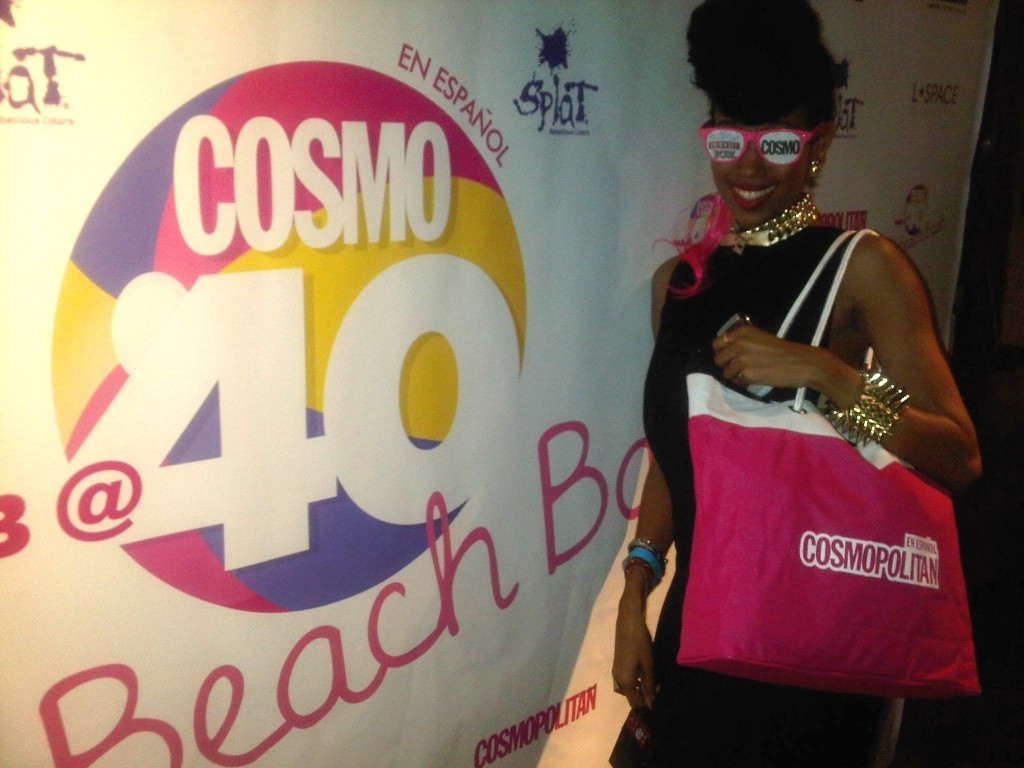 Of course I just had to pose with my gift bag, my pink extension and my cosmo sunglasses that I was also welcomed with!
Now time for the ASMI outfit details! As it was a beach party I wore my swimsuit but I decided to wear an ASMI sheer, sexy dress as a cover, this dress was perfect since it was not only sheer but had a slit from the arm to the waist to  show the swimsuit for that beach party look but still maintaining  an elegant touch.
I am also very pleased to announce that ASMI designs are now available at The Loft Boutique located at 3190A Commodore Plaza, Coconut Grove FL 33133  and Haus Fashion Lab located at 2527 NW 2nd Ave, Miami FL 33127 and finally do not forget to  "like" the facebook page at www.facebook.com/ASMIdesigns :)
That's all for now, I not only enjoyed this event but I also enjoyed blogging about it and sharing my design!
Category: Uncategorized Comment »