On Wednesday Aug 8th, I attended the Skaist Taylor Preview Party for their new Fall collection held at the Neiman Marcus in  Bal Harbour Florida.
This was an excellent event, just before the Fashion show began, SocialMiami.com's fashion contributor, Elysze Held conducted a brief and entertaining question and answer session with Gela Nash Taylor and Pamela Skaist- Levy, the founders of Juicy Couture and designers of Skaist Taylor.
As if this spectacular fashion show was not enough, complimentary makeovers were also provided by Estee Lauder and Le Metier; mini manicures featuring Chanel's fall color palette were provided by Midtown Miami's Nail Bar  and cocktails were served courtesy of Chambord.
Here's a sneak peak of the event: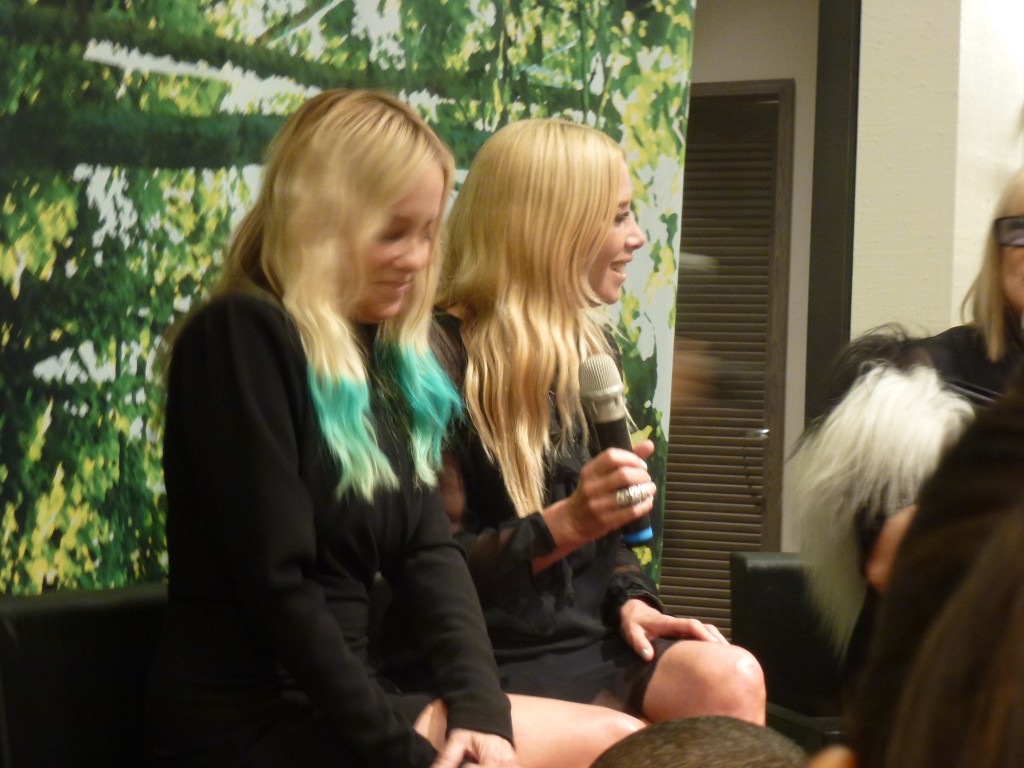 Gela Nash Taylor and Pamela Skaist-Levy of Skaist Taylor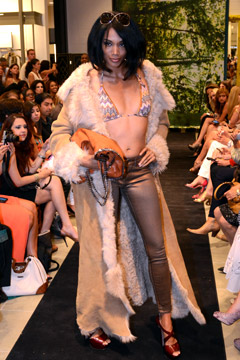 Skaist Taylor Preview Fall 2012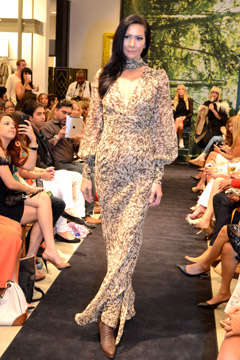 Skaist Taylor Preview Fall 2012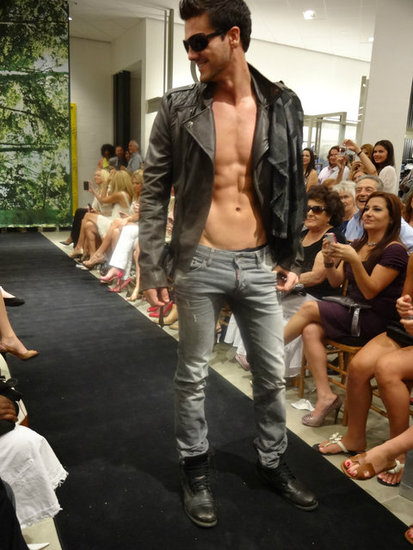 Skaist Taylor Preview Fall 2012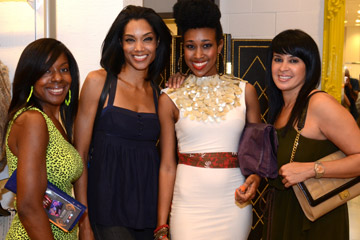 (from left to right) Casting Director Claudia Jean, Skaist Taylor Model Serlena Breed, (myself), Manager of Jimmy Choo (Merrick Park) Evelyn Almonte)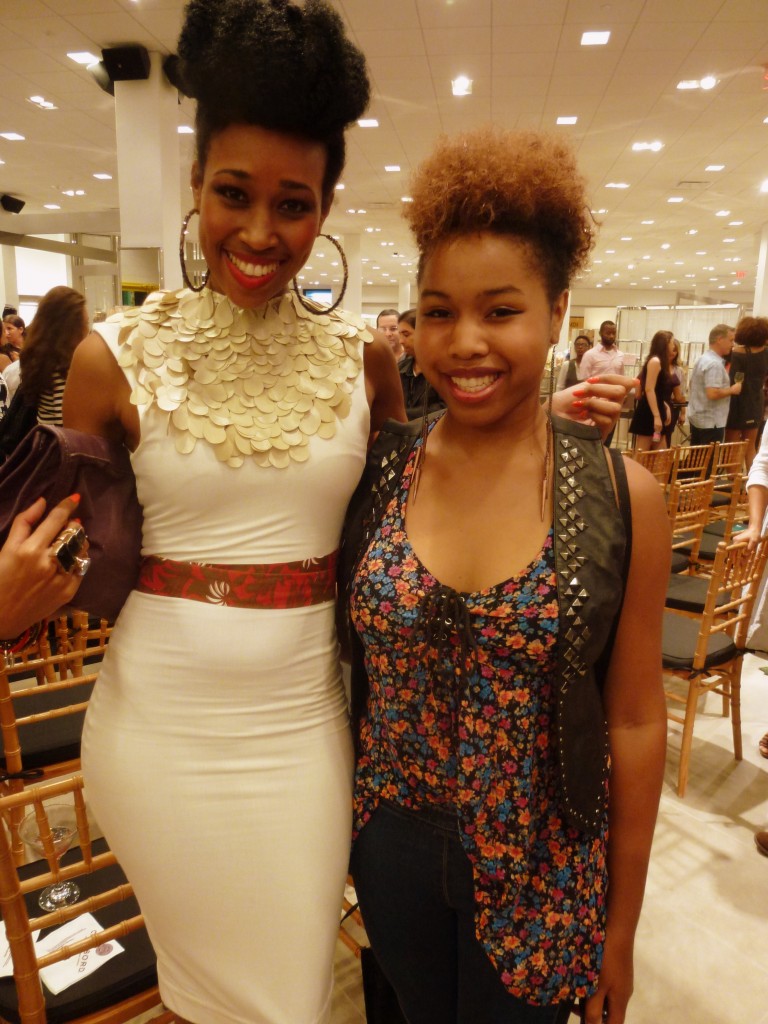 Of course I had to grab a pic with one of my favorite fashion bloggers Niani Tolbert of The Fierce Fantasy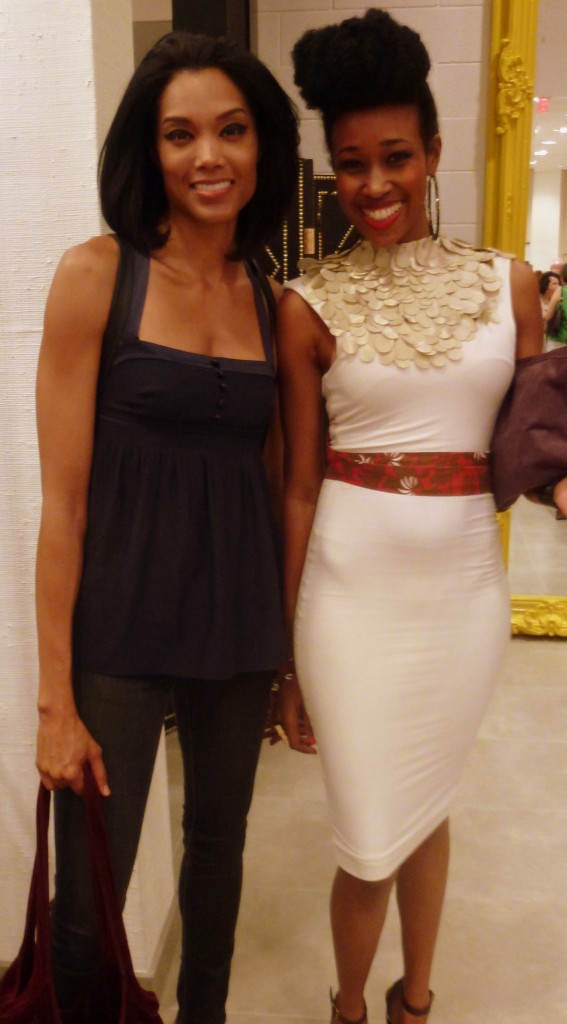 Model Serlena Breed worked the runway!!!
Now time for the ASMI outfit details! I knew for this event I wanted a simple but elegant look so I grabbed one of my ASMI fitted pencil dresses but it needed something extra to finish it and just a couple nights prior I  made a neck piece and the two worked well together!!
Here is the process broken down in one shot: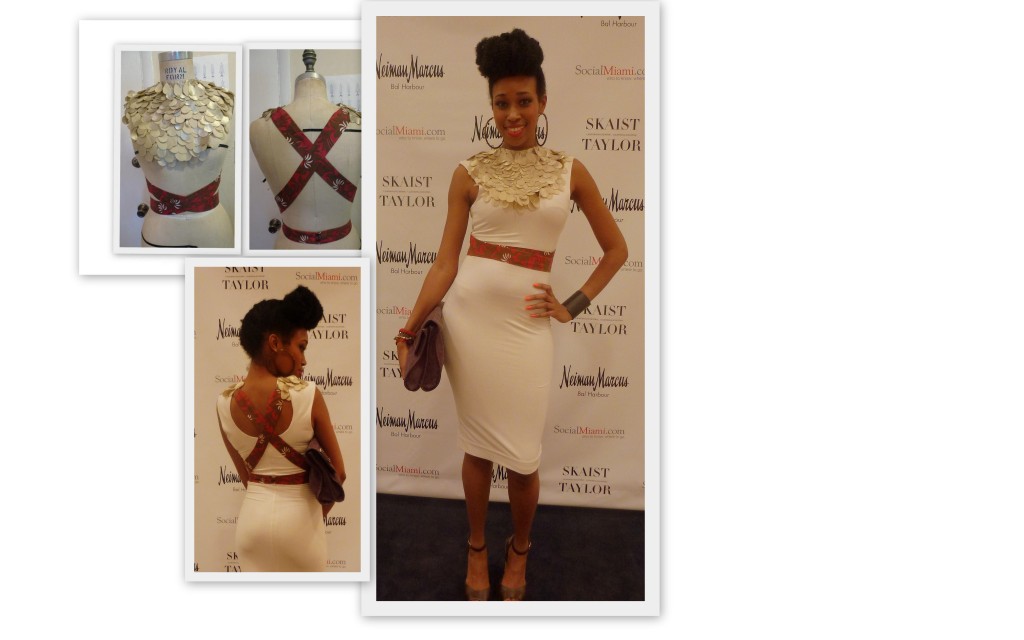 I was so pleased with my ASMI neckpiece/waistband

that I shall be designing a few more with different prints and trims and of course I shall blog about about each one! For more photos of this event do visit my ASMI facebook page and of course  click "like" to stay tuned!!
Category: Uncategorized Comment »